News From 2016...
A big THANK YOU to everyone who attended our Anniversary Open Day on the 26th November! Some super bargains were snapped up, lots of advice was given and some great raffle prizes were won! If you missed it, there are a few photos are on our Gallery page.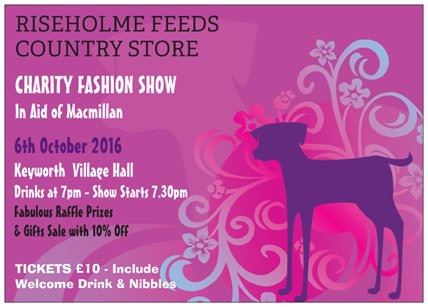 Thank you all for attending our Fashion Show on the 6th. We had a super night and the photos are now on our Gallery page.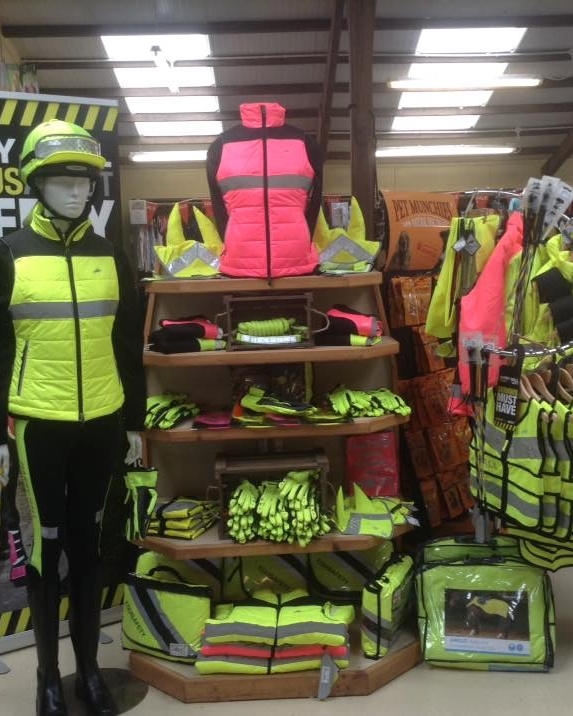 The Harry Hall 'Serious About Safety' be safe and be seen when you ride display.
A fantastic time was had by all at the Tractor Ted Roadshow Picnic & Farm Day. More details and photos are on our Gallery 2016 page.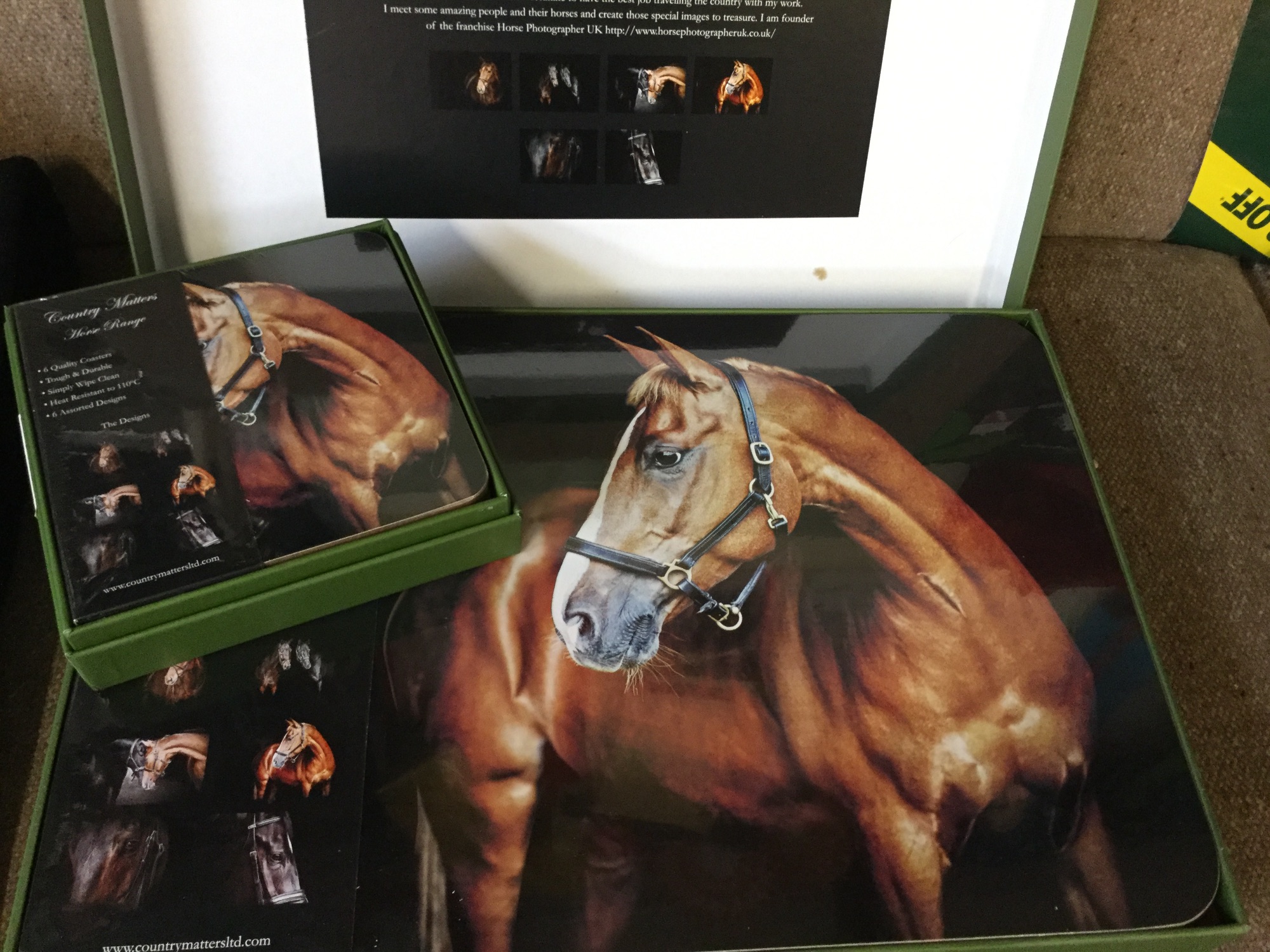 We are delighted to be able to offer the exquisite ranges from Trumpers World and Country Matters Greetings Cards at our Country Store in Wysall along with a wide selection of Country Matters gifts including this delightful labrador cushion.
New Ranges at Our Country Store...
We have so many new items in the Tredstep range including the Solo Coat with interchangeable collar - and there are so many colours of velvet collar to choose from - the Long Sleeved Sport Tops in several colours and the Suede Motion Chaps to name but a few. More information can be found on the Tredstep website by clicking here.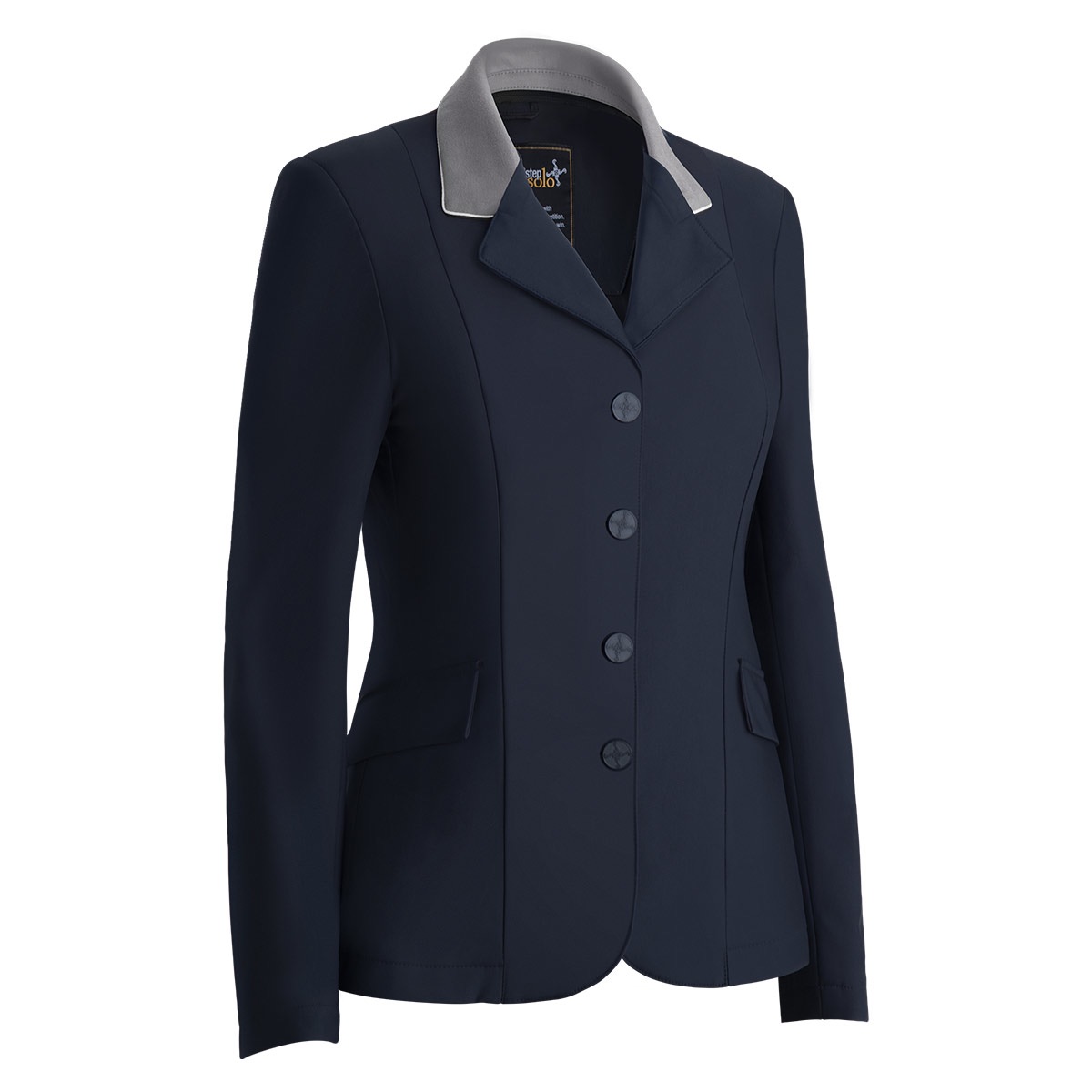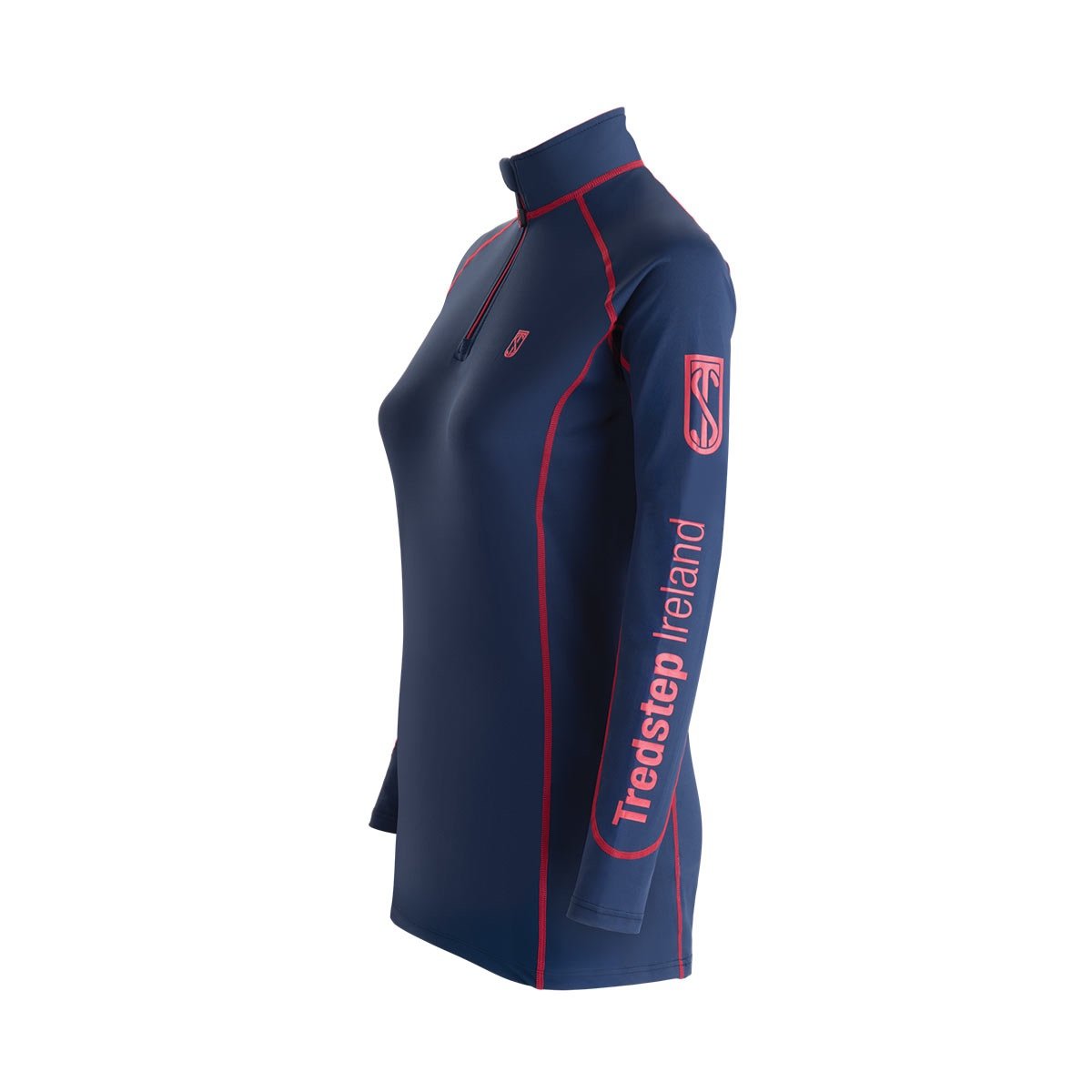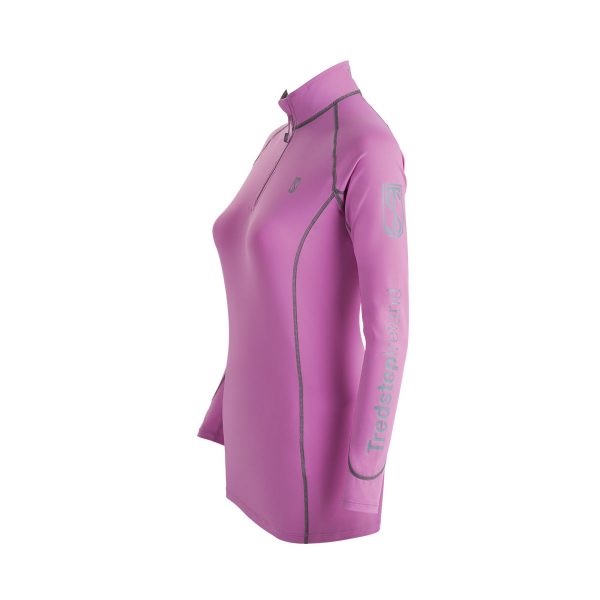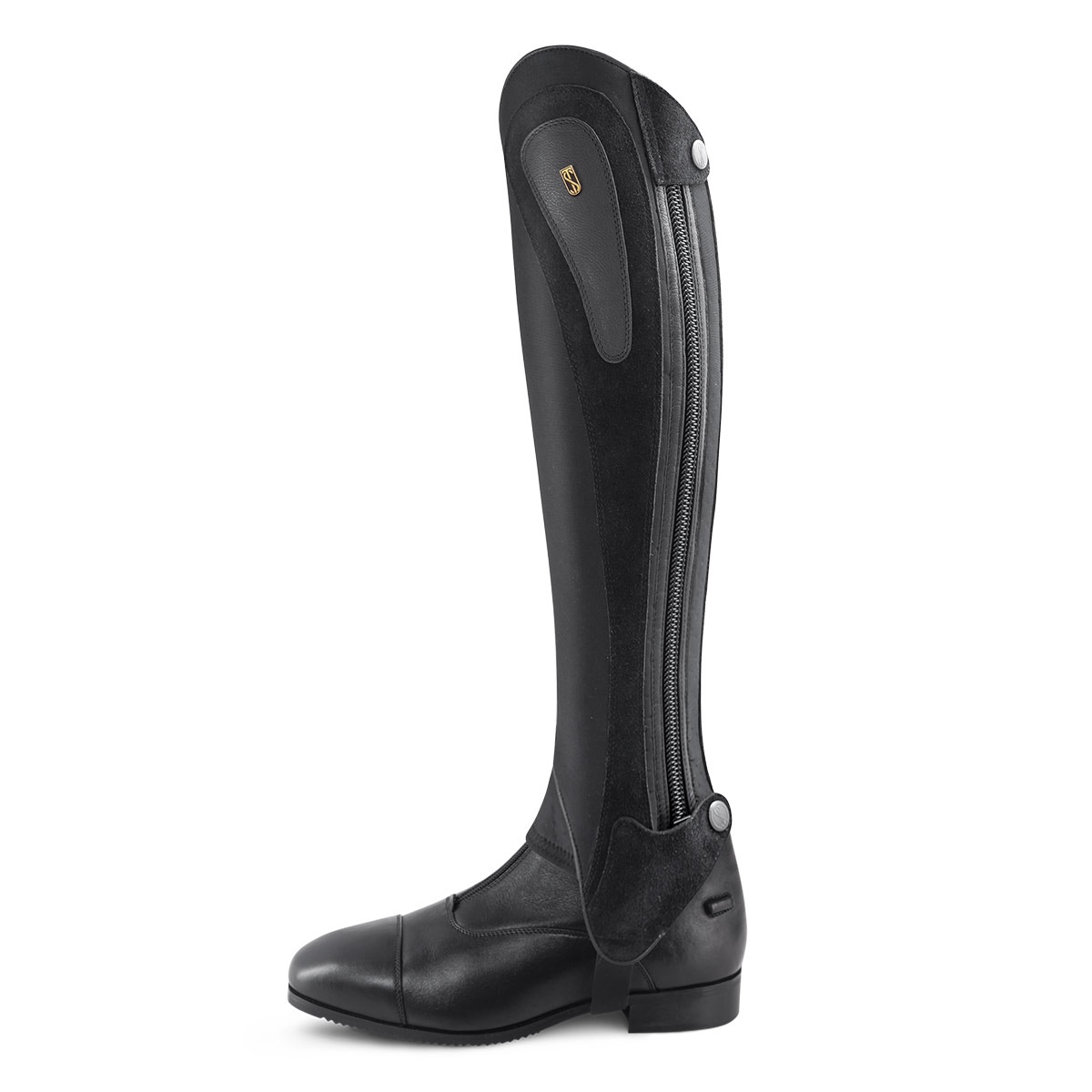 For underwear that offers stylish comfort when you're riding, look no further than Derriere Equestrian for the perfect solution. Now in stock and ready to be put to the test!!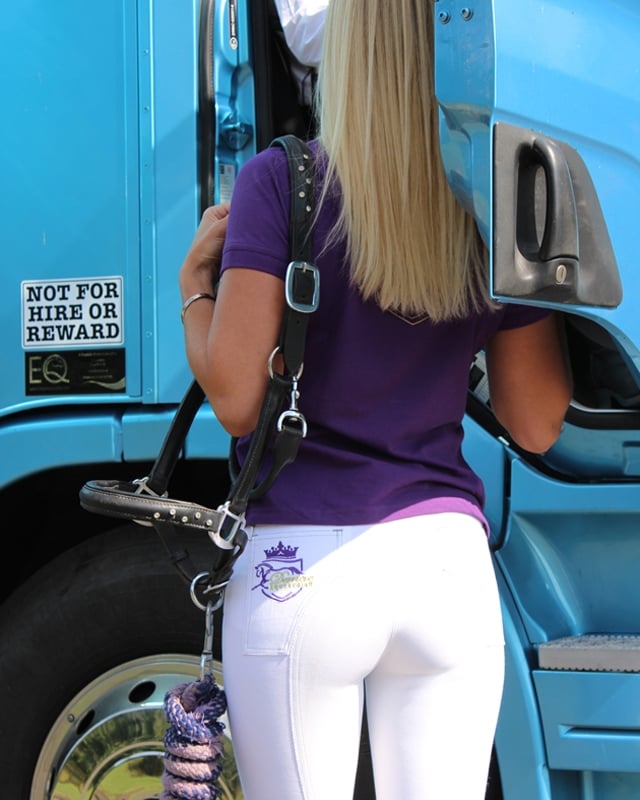 Great news for all those Rugby Fans out there.... we are now stocking the Ellis Rugby Heritage Brand which most of you will be familiar with. More information on Kevin Ellis and his clothing can be found on his website by clicking here.
Fun Dog Show Results
Best Puppy 3-6 months WINNE Lora Clark with Pete. Best puppy 6 -12 months WINNER Eli Clarke with Poppy. Best pedigree WINNER Beth Chapman with Lottie. Best non-pedigree WINNER Liam Dunn with Boris. Best veteran 9 years and over WINNER Bel Grundy with Harley. Best rescue WINNER Hannah Brown with Luke. Best child handler 13 years and under WINNER Poppy Harris with Flint. Most handsome dog WINNER Tim Chapman with Rufus. Prettiest bitch WINNER Imogen Flyn with Millie. Dog or bitch most like its owner WINNER Hannah Harwood with Amber. Best 6 legs WINNER Katie Harris with Dash. Dog with the waggiest tail WINNER Monty Richardson with Rebel. Best sausage catcher WINNER Bel Grundy with River. Fastest recall WINNER Liam Dunn with Boris with a time of 2.39 seconds. Best owner and dog fancy dress WINNER Essie Tremeer with Ty and Jake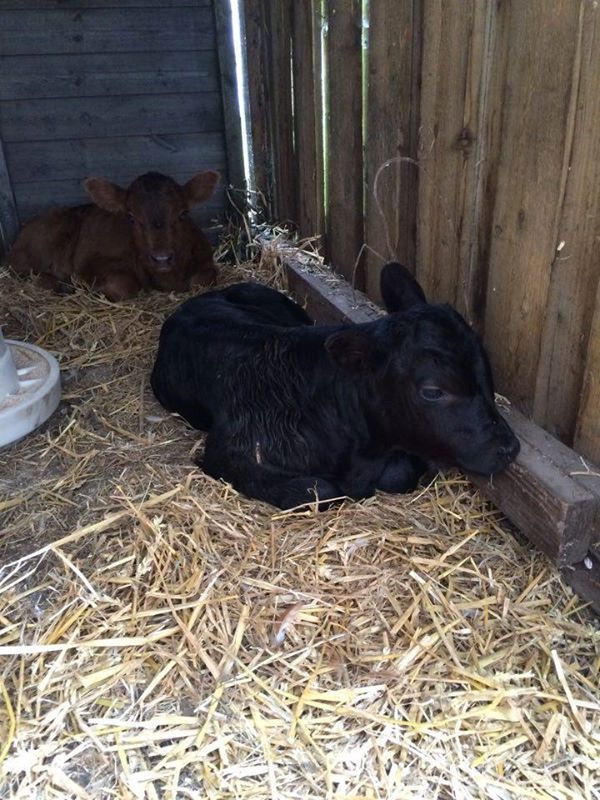 Naming the Calves - Winners
We are thrilled to announce the Winning Names of our Dexter Calves from our amazing Tractor Ted Day. We had so many names to choose from so Thank You very much for all your ideas but we have decided finally that the Little Red Bull Calf is called Eric and the Little Black Calf is Wilburt, lucky winners are Keeley and Oliver, who now have their Tractor Ted Prizes.