Please be assured that although we are now in Tier 4, we will remain open as normal to supply animal food and necessary items as well as essential equipment for your safety when riding and looking after your horse. Please help us all to stay safe by adhering to the following procedures...
We always love to see you, but if you can, during these difficult times, please consolidate your visits to us.
We ask that a maximum of two people per household visits us at one time.
We may ask you to wait in your car or outside the shop until it is safe to enter.
Please wear your mask, as you do now, and wait for your hands to be sanitised by a member of staff.
YOUR SAFETY AND THAT OF OUR STAFF IS OF PARAMOUNT IMPORTANCE AND WE THANK YOU VERY MUCH FOR YOUR CO-OPERATION. PLEASE STAY SAFE & LOOK AFTER YOURSELVES.
A Whole Week of Black Friday Offers...
One day of offers is just not enough for us - how about a whole week of fantasic deals on just about everything* From 9am on Friday 27th November until 5pm on Saturday 5th December you will find 30% off clothes and 10% off all other stock items including gifts, hats, gloves, socks & footwear & lots more. With Free Parking outside & Social Distancing inside it's safe & easy to shop. * The only things excluded are animal feed, bedding, rug washing, blade sharpening and special order items.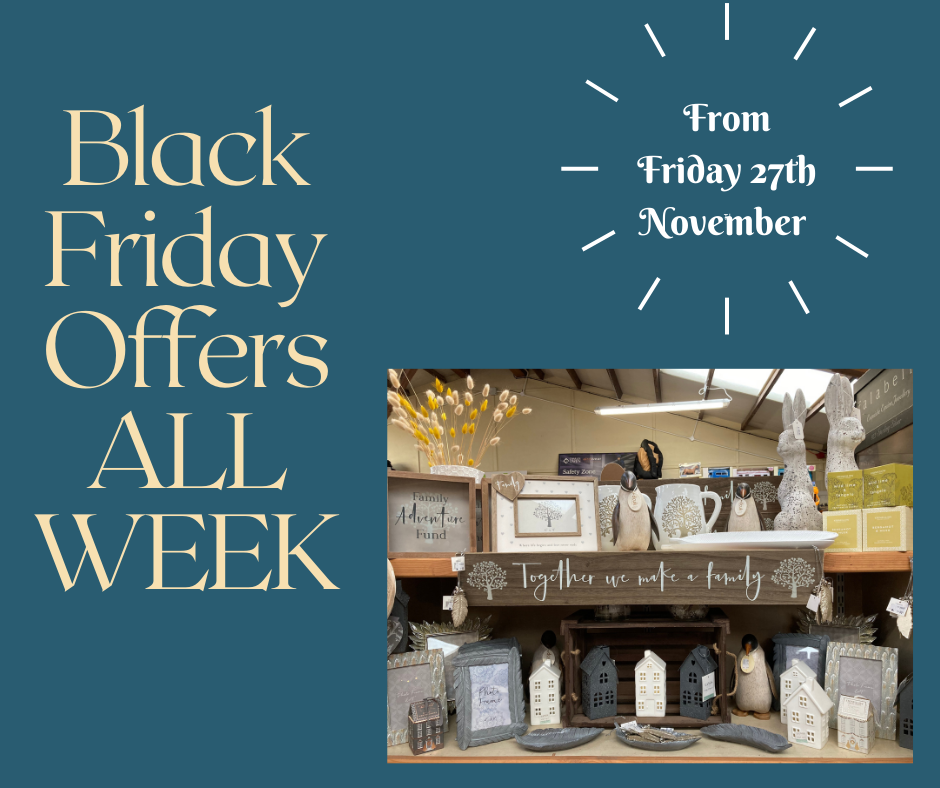 Dengie Competition Winners...
HAT & BODY PROTECTOR FITTING PROCEDURES...
We are fitting hats and body protectors. The following strict procedures are now in place to protect customers and staff...WE will be wearing gloves, a face mask and a visor and will take YOUR temperature with a laser thermometer before we proceed. YOU MUST phone us to make an appointment... YOU MUST wear a mask - either bring one with you or buy one from us...YOU MUST be honest and cancel if you are showing any virus symptoms or know someone who is. Thank you. Lins x
We are allowing customers into our Shop and Feed Barn as long as certain guidelines are followed to keep us all safe.
Please ensure that you are wearing a mask. If you haven't got one with you we do sell material masks so you will be able to purchase one of those. On entering the Shop please wait for your hands to be sanitised by a member of staff before making your way further into the Shop or Feed Barn. Thank you. Lins x
We are delighted to be reinstating our late opening on Fridays! From 10th July you will be able to shop with us on Fridays until 7pm. We look forward to seeing you!