Horse Feed & Supplements Available at Riseholme Country Store...
Riseholme Country Store stocks a large range of horse feed and supplements from the following suppliers as well as our own comprehensive feed range. With a just few days notice, we can get most products offered by these suppliers for our customers into stock. We also supply excellent quality hay produced by a local farmer.
Allen and Page Quality Horse Feeds was established as a limited company in 1936 and is now based in Shipdham, Norfolk.
Baileys Horse Feeds started in 1982 and is still owned and run by the family. Many ingredients are sourced locally by Baileys and all are carefully selected for their quality and suitability.
Connolly's RED MILLS has been in business for 100 years and supplies feed that provides all the nutrition high performance animals demand, using the finest of fresh, natural ingredients to support digestion, wellbeing and performance.
Dengie Crops Ltd was founded in 1968 as a farmers co-operative, with the aim of supporting and adding value to its members' crops. Alfalfa forms the basis of the Fibre Feeds range providing top quality fibre as well as energy and essential vitamins and minerals.
Dodson & Horrell was founded in 1939 and has grown to become a respected authority on animal nutrition and one of Europe's leading horse feed manufacturers. Still a family business it is still based in Northamptonshire.
Equerry is a range of top quality feeds, produced using the finest ingredients, manufactured by HJ Lea Oakes and formulated by experienced equine nutritionists.
Keyflow was founded in 2012 and offers feeds and specialist supplements scientifically formulated using unique ingredients such as beetroot and stabilised rice bran as well as incorporating the latest feed processing technologies to increase nutrient availability.
Gelston Haylage is a family business with over 35 years experience and is based at Gelston near Grantham.
Rowan & Barbary being a family run and owned business ensure the needs of the horse come before chasing goals and reaching targets.
Saracen is another family owned business and has over 150 years of experience. The company takes pride in its traditional family heritage and offers top quality nutrition.
Spillers was Established in 1958, and launched the first ever prepared horse feed, Horse and Pony Cubes. Although over the years they have developed alongside the latest nutritional thinking, Horse and Pony Cubes are still widely used and loved today.
Thunderbrook Equestrian run by Dr Deborah Carley specialises in equine nutrition, feeding the metabolic syndrome horse and feeding horses with ulcers or compromised digestion.
TopSpec, another family business is owned by experienced equine nutritionists based in North Yorkshire.The multi award winning helpline that is operated by TopSpec has proved most useful to our customers. TopSpec also offer a large range of supplements.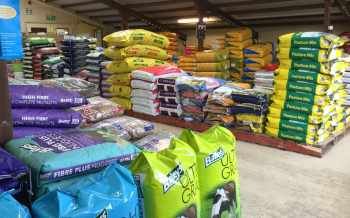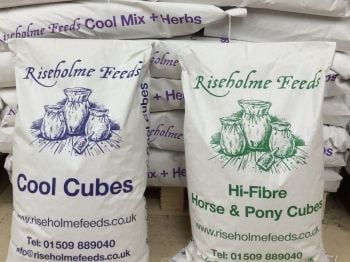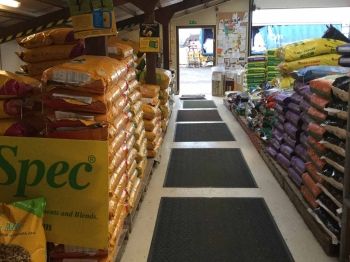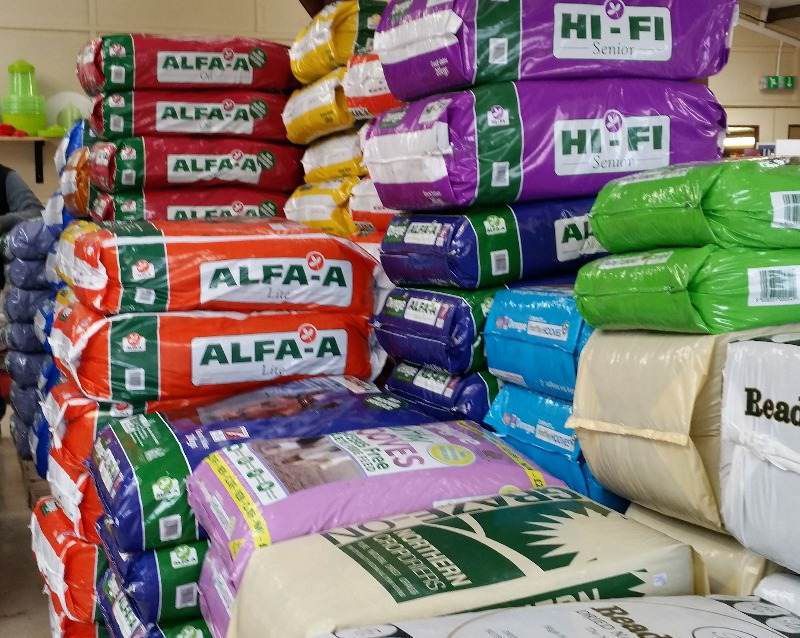 Riseholme Country Store main brands of Herbs and Supplements are - Equimins, Equine America, Equine Science, Equus, Freestep, NAF, Protexin, Science Supplements and TopSpec.