Chickens, Ducks, Game, Exotic Birds & Garden Birds...
We'll help you keep your feathered friends well fed, nourished and free from mites. We'll even supply your chickens with treats and toys and help to exercise them with games and a gym!!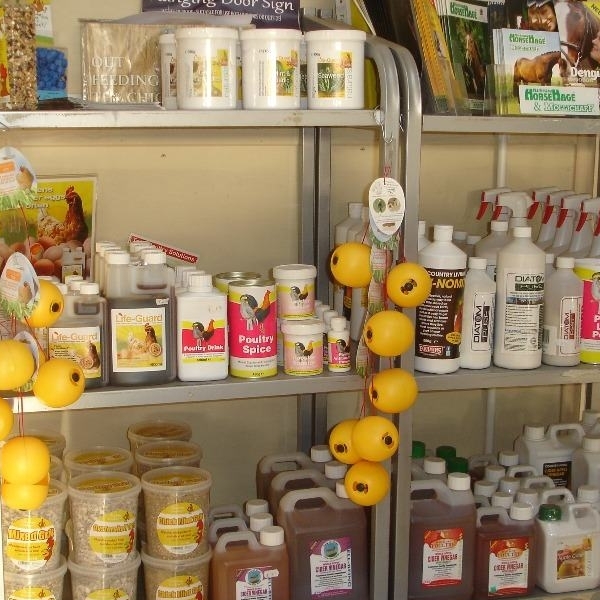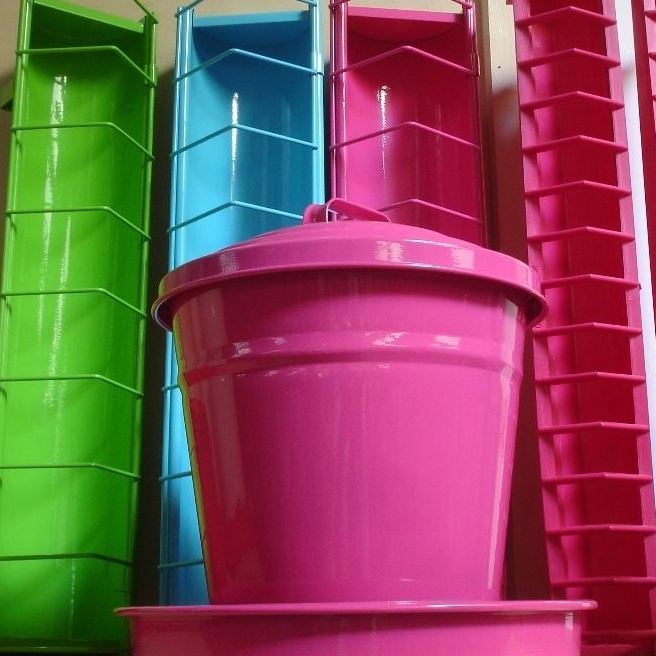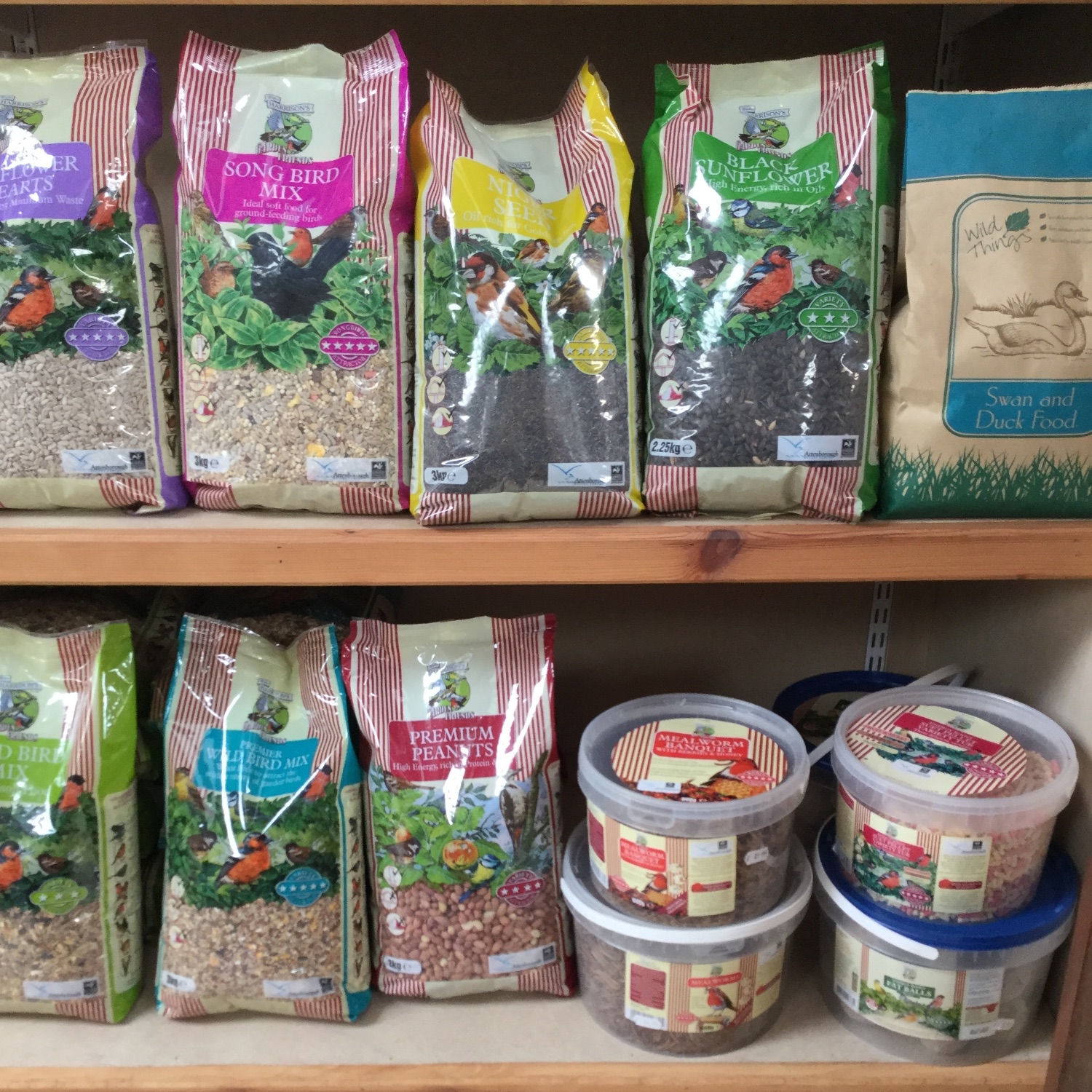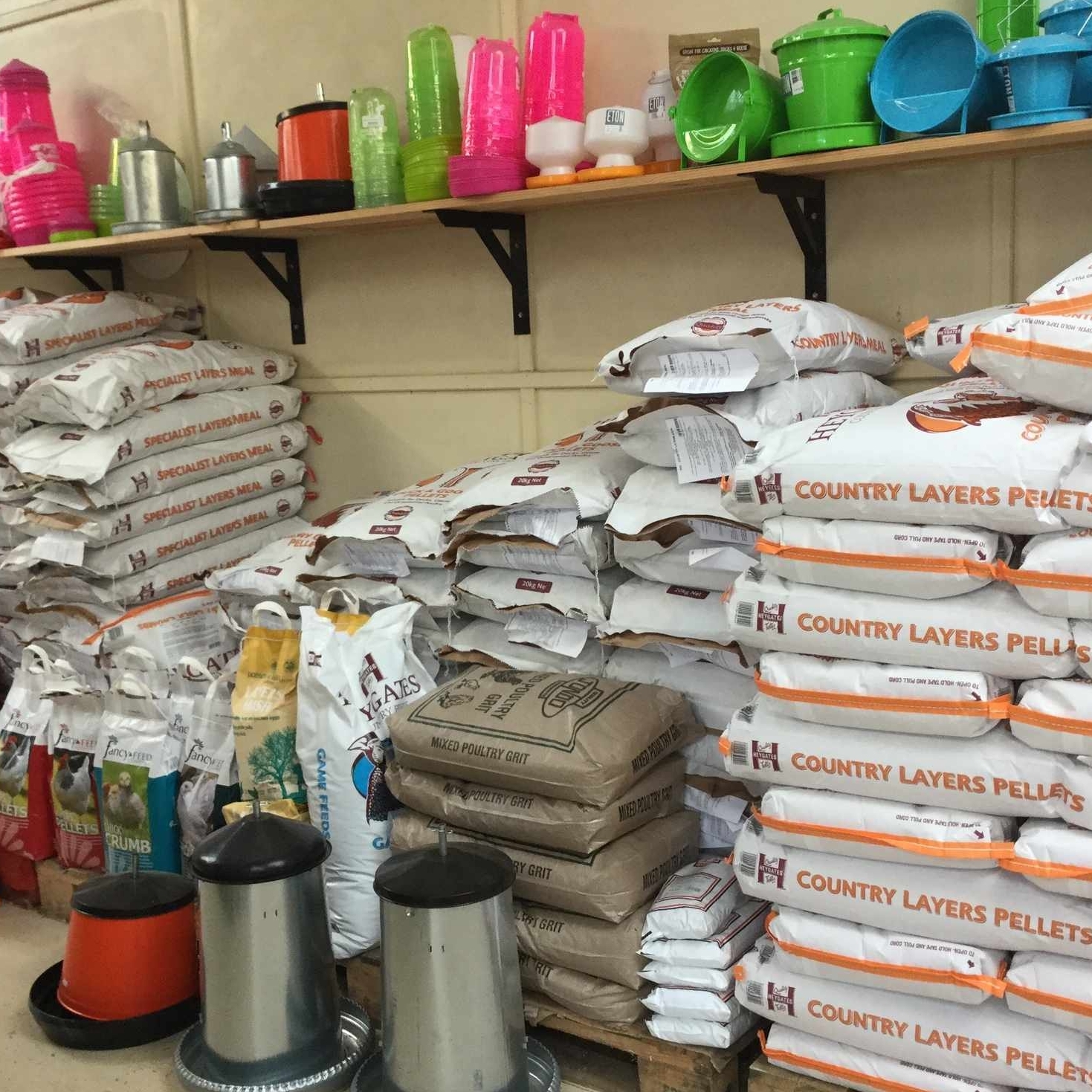 Feed - Harrisons, Heygates, Fancy Feeds, Jondo grit.

Supplements - Equimins, Equus, NAF.
Mite Powders - Diatom, Lincoln, Smite.
We'll offer a selection of food and water containers to suit all budgets, along with electric fencing to help keep them safe from foxes and henhouses to keep them warm and dry.

If you have any problems we'll offer our personal advice (we all own chickens and Lesley has parrots). We also supply a wide selection of books on healthcare and well being for a variety of birds.
AND IF THAT'S NOT ENOUGH.... if your hens aren't laying, we'll supply you with eggs too!